Business breakfast on Overview of trends in Croatian economy in 2015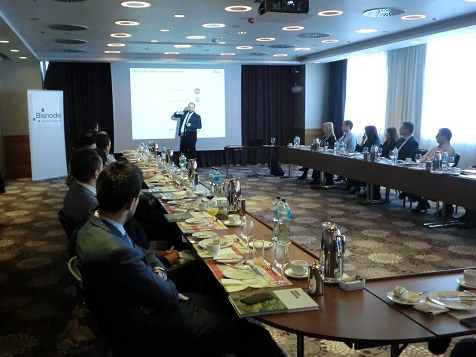 Submitted by nordicchamber on Fri, 03/18/2016 - 16:13
Nordic Chamber of Commerce organized on Thursday 17 March 2016, at hotel DoubleTree by Hilton Zagreb, a business breakfast with Bisnode, member of the Nordic Chamber of Commerce.
The topic of the lecture was: Overview of trends in Croatian economy in 2015.
During the presentation, representatives of Nordic Chamber business community obtained detailed information about current situation and recent key trends in Croatian economy, based on the most relevant and most current resources that Bisnode poses. The analysis was segmented into counties and included comparasion between different counties that could show concrete images which areas in Croatia are faring better and which ones are facing negative trends.
The event raised huge interest among participants and was followed by Q and A related to the topic.
To view photos from the business breakfast, please visit Photo Gallery or click here.